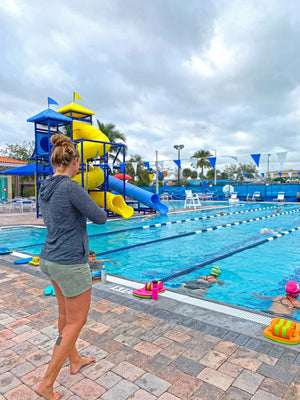 BE. A. BADASS. EVERY DAY.
STRONGER TOGETHER.
When we have the courage to chase our own "impossible" with the support of a badass community, we are unstoppable.
We are Team BABE.
Every woman is a BABE - every pace, every size, every ability, every background.
Coaching philosophy
Badass women are busy women – we get it and live it, too! Sport should enhance your life rather than be another stressor. As such, we work with you to find what fits your life and will get you to your goals in the most efficient manner possible. Whether you geek out over training data or prefer to leave the number crunching to us, we will meet you where you're at and help you get the most out of your training time. We also believe in working with you to develop your mental game, form and efficiency, and adjusting as needed to keep you on track.
We'd love to answer any questions you have about coaching, training, or what it looks like for you to achieve your impossible.
Coach Coral Owen
Head Coach & Owner
As a certified triathlon coach, strength coach, and health education specialist, Coach Coral brings a holistic approach to triathlon and multisport coaching. She has worked with swimmers and triathletes in a variety of settings since 2008.
Whether you're tackling your first sprint tri or hunting down a slot at the world championships, Coral is here to support and guide you as you chase down your goals and uncover your inner badass.
Coral grew up swimming on the Florida Gulf coast, cheering her parents on at local races and swearing she'd never, ever race a triathlon (running? no thanks!). After completing her first super sprint triathlon at 14, she was hooked and continued to race alongside her mom – who still races as a BABE – through high school and at the collegiate level with the University of Florida TriGators.
While living overseas, she fell in love with the mental challenge of long course racing and continues to focus on half/full triathlon, open water swims, endurance cycling and prone paddling.
When Coral isn't coaching or training for her next event, you'll likely find her hanging out with her pups at the beach, paddling, or spending time with family.
work with coral
Coach Amy Anderson
Coach & Community Manager
Bringing 22 years of teaching experience to Team BABE, Ironman Certified coach Amy completed her first triathlon in August of 2018. Like so many triathletes, Amy came to the multi-sport world from the running world. After a stroke of genius or a touch of insanity, she decided one sport wasn't enough and picked up another two. What Amy wasn't expecting was to find a wealth of support, friendship, and camaraderie in her local triathlon community. 

Since then Amy has been an integral part of the Team BABE community and has organized numerous group training and practice events for its members. She has long mentored new triathletes and supports all BABEs in finding their next level of badassery.

Amy has completed 3 marathons, several half IRONMANs, and most recently completed IRONMAN Alaska. When she's not teaching, running, going on long rides or swimming in the ocean, Amy loves camping, paddling, hiking and hanging out with her furbaby, Charlie.
Work with Amy
COACH GARRETT MCCOY
Strength, Movement, & Mindset Coach
Garrett is a Coach, Author, and Naturalist based out of Clearwater, FL. He helps people master their lives with movement, mindset, and meditation. Garrett's book and signature program, Move, Breathe, Create teaches people high-performance habits to help them find peace, access their potential, and their ideal performance state.
Garrett's coaching style is unique and performance based. He combines functional patterns, resistance training, and mindfulness to obtain maximal gain with minimal strain for his clients. His tools of choice are kettlebells, TRX, bands, and primal movement patterns. His diverse fitness background allows him to find the right movement at the right time to create customizable programs for his clients.
"I believe there is a direct correlation between striving for physical fitness and personal excellence. The mind body connection is real, and it goes both ways. Don't exercise just for the gains, do it for what it does for the brains. I'm more than a trainer, I'm a coach. I will push you out of your comfort zone and will become your advocate for personal growth."
WORK WITH GARRETT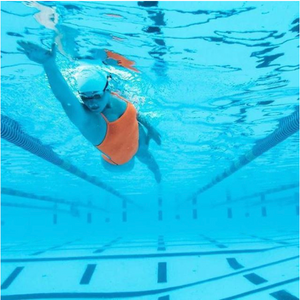 Swim
Badass women who swim.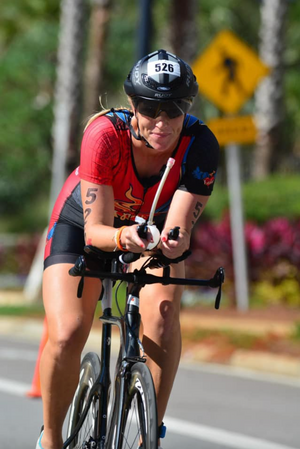 Bike
Badass women who bike.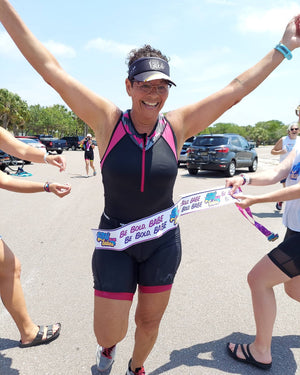 Run
Badass women who run.
The B.A.B.E. Story
The initial idea for Team B.A.B.E. Athletics was conceived during the 2018 Triathlon Brand Ambassador season. (You know the months of September & October when ALL our favorite brands are having us athletes submit ambassador applications and then are breaking our hearts when they only choose a handful of elite people in the end?)  
After seeing so many amazing female athletes not get selected by their favorite brands because they didn't fit the brand image, were just the "average" athlete or didn't have enough instagram followers we thought, "Why isn't there a team that supports ALL female athletes, has a badass vibe and provides a kickass family of support?"
 After a couple months of planning and working out details Team B.A.B.E. Athletics launched in March of 2019. We can't wait to see where this journey takes us and build a badass team of amazing women along the way! 
Contact us
Have a question? Send us a message.